Fifth Judicial District
Eric J. Wildman, Administrative District Judge
Shelli Tubbs, Trial Court Administrator
PO Box 126
Twin Falls, ID  83303
(208) 736-4085 Phone
(208) 736-4002 Fax
---
---
ANNOUNCEMENTS: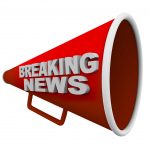 *New* Online Records Search:
iCourt Portal-Idaho's New online records search and payment site!
Click here to learn more about the iCourt Portal which is replacing the Idaho Supreme Court Repository
---
---
E-Filing and E-Service is coming to: Blaine, Camas, Cassia, Gooding,
Jerome, Lincoln, and Minidoka Counties on October 10, 2017.
E-Filing and E-Service will be mandatory on November 13, 2017.
Click here! to learn more.
---