DRUG COURT
Israel Enriquez, Drug Court Coordinator
260 4th Ave. N., Ste #B
P.O. Box 126
Twin Falls, ID  83303-0126
(208) 735-4360 Fax

Contact Us:
Israel Enriquez, Drug Court Coordinator           Erica De La Rosa, PSC Administrative Assistant
(208) 736-4122 Phone                                          (208) 735-4361 Phone
israel.enriquez@co.twin-falls.id.us                    edelarosa@co.twin-falls.id.us
---
---
Idaho Drug Court Act:
In 2001, during the first regular session of the fifty-sixth Idaho Legislature, the "Idaho Drug Court Act" was enacted (Chapter 56, Title 19, Idaho Code) to establish drug courts in the district courts of the State of Idaho with the goal of reducing the overcrowding of jails and prisons; reducing alcohol and drug abuse and dependency among criminal and juvenile offenders; holding offenders accountable; reducing recidivism; and promoting effective interaction and use of resources among the courts, justice system personnel, and community agencies. Under this Act, a drug court coordinating committee established by the Supreme Court is charged with the responsibility to devise a drug court implementation plan and oversee ongoing Drug Court programs. The Legislature also gave the Supreme Court the responsibility to administer, allocate, and apportion all appropriations from the legislature for Drug Courts.
---
---
Drug Court Schedule:
Twin Falls:
Staffing: Wed, 2:45 pm
Court: Wed, 4:00 pm

Burley:
Staffing: Thurs, 3:00 pm
Court: Thurs, 4:00 pm

Jerome:
Staffing: Tues, 3:00 pm
Court: Tues, 4:00 pm

Blaine:
Staffing: Thurs, 3:00 pm
Court: Thurs, 4:00 pm
Drug Testing:
Drug Court requires random testing on all clients during the entire program. Testing will be on a random basis any day of the week including weekends and holidays. Testing is provided in Twin Falls, Burley and Sun Valley. Clients must call the UA line every morning to find out if their phase is being tested. When they call, they will a recorded which will provide the testing information for that day. Listen to the complete message. The testing schedule below can be increased at any given time as decided by the Drug Court Team. Testing can include: Retina eye scan, urine test, blood tests, and breathalyzer. Positive and/or disputed tests will be sent to a certified toxicology lab for confirmation.

Twin Falls:


Twin Falls County Treatment and Recovery
630 Addison Avenue West
Twin Falls, ID 83301


Testing Line Ph# 736-4111

Burley:


Cassia Misdemeanor Probation
15th and Albion, Apt. #1
Burley, ID 83338


Testing Line Ph# 736-4111

Jerome:
Jerome Misdemeanor Probation
233 W. Main Ave.
Jerome, ID 83338
Testing Line Ph# 736-4111
Blaine:
Blaine Misdemeanor Probation
219 1st Ave S. Ste. #108
Hailey, ID 83333
Ph# 788-5528
Pending – Random testing a minimum of twice per week or as specified.
Phase I – Random testing a minimum of three times per week or as specified.
Phase II – Random testing a minimum of twice per week or as specified.
Phases III & IV – Random testing a minimum of twice per week or as specified.
What is Drug Court?:
Drug Court was designed to stop substance abuse and the resulting related criminal activity. The Court offers a choice for individuals whose criminal justice involvement stems from their substance use by providing the opportunity to receive treatment.Drug Court Team consists of the District Drug Court Judge (or his appointed representative) and his Program Staff: Drug Court Coordinator, Substance Abuse Treatment Provider, Chief District Prosecuting Attorney (or appointed representative) and the Chief Public Defender (or an appointed representative) collaborate with an array of local service agencies as well as Probation/Parole to plan and coordinate the most appropriate interventions for the individual client. The team meets weekly to staff the progress of each client and to discuss his or her individualized goals. Participants are held accountable for their behaviors and actions and are required to develop and maintain a productive, drug free lifestyle.
When did each Drug Court program start?

Blaine: July 2007
Jerome: July 2012
Mini-Cassia: August 2001
Twin Falls: September 2001
Are Drug Courts Another 
"Soft-on-Crime" Prevention Program?
Drug Courts rely upon frequent judicial oversight, intensive supervision, intensive substance abuse treatment as well as a variety of sanctions to respond to program failure and divert felony offenders from the criminal justice system.  They provide comprehensive hands-on supervision and monitoring and require far more contact with the judicial system than any other case management approach. In addition, the programs require participation educational, life skills, parenting/family skills, community support meetings and rehabilitation classes. Drug Courts are tougher on offenders than traditional proceedings; it is hard work getting and staying clean and sober.
The Drug Court team expects to see positive changes in the client's life as a result of this program. It is our belief that if the client trusts the process and put's forth an honest effort, they will become clean and sober, have improved health, a more stable lifestyle, obtain or improve employment and/or further their education, develop new and positive relationships with their family and friends, rejoin the community as a productive member and find happiness in THEIR RECOVERY AND THEIR NEW LIFE!

Who is involved in the Drug Court Team?
The Drug Court Team consists of the following representatives:
Judge and support staff;

District Attorney;

Public Defender;

State and local law enforcement agencies;

Mental Health Clinician

Treatment Providers

Felony Probation & Parole
Who is eligible for entry into Drug Court? 
To be eligible person for Drug Court, a person must:
Must be recommended by the county prosecutor.

Be 18 years of age or older.

Be charged with a qualifying felony criminal offense.

Not have a prior felony criminal history involving sexual assault.

Be dependent on a prohibited drug.

Be highly likely to be sentenced to imprisonment for the offense(s) charged.

Have reliable transportation.

Pled guilty to charges as agreed upon by the Prosecuting Attorney and the Defense Attorney.

Not be suffering from any condition that could prevent or restrict the person's active participation in the Drug Court program.
The Drug Court Program carefully screens each case to determine eligibility for services.
If an offender is not accepted into the Drug Court Program their case will return to the Court docket and will be handled in the usual manner.
How long does Drug Court last and what are the services provided? 
The Drug Court program length is determined by the participant's progress, but is at least 12 months and consists of:
Regular judicial contact

Substance Abuse Treatment (Intensive Out-Patient or Residential Services)

Intensive case management; community supervision; counseling and support

Referrals for a range of support services including housing, education, vocation training, employment and specialized counseling

Randomized, viewed drug testing

Rewards and sanctions are used to compel compliance with the program.
What kind of behavior would result in sanctions?
Taking illegal drugs; consumption of alcohol;

Failing to provide a sample for drug testing; failure to appear for random UA's;

Committing further offenses;

Failure to comply with any drug court requirement

Failure to obey any direction of the drug court, Treatment Provider or Probation/Parole representative is considered non-compliance;

Failure to attend court;

Failure to attend any appointment, class, counseling or any other date specified by drug court that the individual is directed to attend.
What happens if the individual disobeys the conditions of the Drug Court program? 
The Drug Court can apply sanctions including but not limited to: community service, short-term incarceration,  or discharged from the program.
What happens if the individual is discharged from the program? 
The individual will go before a District Court Judge and be sentenced on the charges to which he or she has already pled guilty.
What if the individual successfully completes the program?
Upon successful completion of treatment, the defendant will graduate from the program.
---
---
Admission Process

:
---
---
Policy Manual:
---
---
Treatment:
The 5th District Drug Court currently partners with several Substance Abuse Treatment Providers. Offices are located throughout the Twin Falls, Jerome, Burley and Blaine County areas.
Upon initial application to Drug Court, participants will be assigned to a provider for an evaluation. Based on the assessment recommendations a treatment provider will be assigned that meets the needs of that client.
For questions regarding this information please contact Israel Enriquez or the Drug Court office at 736-4122.
---
---
Community Partnerships:
The 5th Judicial District Drug Court together with community businesses, organizations and citizens offer various services to build positive partnerships within the community.
Employment

Drug Court client's are very skilled and have many talents and abilities to bring to the workforce. Client's are closely monitored for drug usage, inappropriate behavior, punctual attendance, honesty and open communication. Drug Court partner's with these companies to resolve problems that arise from these workers. Coupled with good businesses that communicate with the court system; these client's become dedicated, valuable employees.
Community Service

Non-profit organizations

Community Service can be issued as a sanction to Drug Court participants. Participants must pay a fee that covers Workman's Comp. Insurance for protection of both the participant and the entity receiving the service. By doing C.S. this helps the individual repay his/her debt to society.
Profitable organizations

Drug Court provides Community Service to those entities that support Drug Court by donations or contributions. Drug Court gives the donations/contributions as rewards to participants that meet or exceed the requirements while in Drug Court.
Community Service, Donations/Contributions are coordinated by the District Drug Court Coordinator,
Israel Enriquez. (208) 736-4122.
---
---
Court Locations:
TWIN FALLS: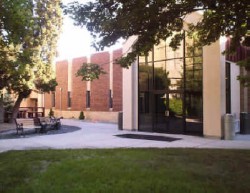 Theron W. Ward Judicial Building
427 Shoshone St. N.
Twin Falls, ID 83303
Twin Falls Drug Court is held every Wednesday at 4:00 pm in the Theron Ward Judicial Building, Courtroom #6. Open to the Public. 
BURLEY: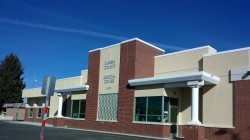 Cassia County Courthouse
1559 Overland Ave.
Burley, ID 83338
Mini-Cassia Drug Court is held every Thursday at 4:00 pm in the Cassia County Courthouse, 2nd floor District Courtroom. Open to Public.
BLAINE: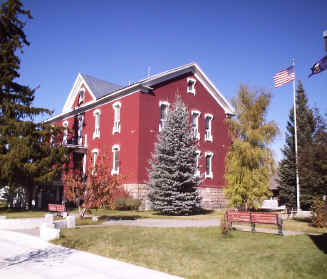 Blaine County Courthouse
206 1st Ave. South
Hailey, ID 83333-8429
Blaine County Drug Court is held every Thursday at 4:00 pm in the Blaine County Courthouse. Open to Public.
JEROME: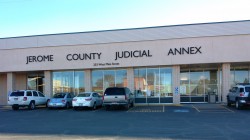 Jerome County Judicial Annex
233 W Main Street
Jerome, Idaho 83338
Jerome County Drug Court is held every Tuesday at 4:00 pm in the Jerome County Judicial Annex. Open to Public.
Court Appearances:
Pre-Entrance – Appearance required every week, no exceptions.
Phase I – Appearance required every week unless otherwise specified.
Phase II – Appearance required every other week unless otherwise specified.
Phase III & IV – Appearance required every third week unless otherwise specified.
---
---
Donations:
Incentives are directly linked to the willingness of the individual to participate in their treatment plan. Special efforts and milestones within the program are recognized. Certificates are awarded for phase completion and for other accomplishments. Tickets for movies, community events and food are also awarded to acknowledge the clients accomplishments.
If you are interested in donating incentives for our Drug Treatment Court Program, please contact a member of our staff at (208) 736-4122.
---
---
Drug Court and Mental Health Court Coordinators Roster (10-16)