Family Court Services
Fifth Judicial District
260 4th North, Suite #B
P.O. Box 126
Twin Falls, Idaho  83303
208-735-4307
Personal Communication such as invoice and public inquires: anita.jones@tfco.org
For Court documents: 5thfamilycourts@tfco.org

Anita Engstrom Jones, Family Court Services District Manager
Licensed Clinical Professional Counselor
Licensed Marriage and Family Therapist
National Certified Counselor-Master Addiction Counselor
Share so Parents will Understand and Understand so Parents will Share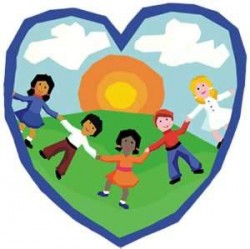 Mission Statement of Idaho Courts
Mission Statement of the Idaho Courts
Clarification of Family Court Services availability: In concert with national recommendations for improved handling of domestic relations cases, Idaho Code Section 32-1401 et. seq., passed in the 2001 Legislative Session, established a coordinated approach to court cases involving families and children in Idaho. The legislature appropriated funding so that districts would have access to Family Court Service Coordinators (FCSC). The primary roles of FCSC are to: 1) assess the needs of the family and barriers to resolving their cases; 2) determine appropriate and available community resources; 3) connect children and families with those resources; and 4) improve and enhance community resources that have been identified by courts as necessary for resolution of cases involving children and families.  
What does FCS do?
Checklist for Brief Focused Assessment 06-17
Parenting Education: For parties involved in custody disputes, not just divorcing parents. Nine hours of psycho-educational classes. The Instructors have stated that they believe it is helpful information to educate and assist individuals who are in a shared custody arrangement. Having information about the impact on children can improve a stressful situation. The child/ren also attend for three hours. Cost for attendance is $60.00 for adults and no cost for children. Scroll down for schedule.
Supervised Access and Supervised Exchanges: The process of supervised access is not a punishment.   A supportive access supervisor can assist in transitions that are stressful to children. They can assist a parent in gaining confidence in their parenting skills. If the referral is made to FCS, our supervisors are trained in the National Standards for access providers, with background checks, and program monitoring. Cost is $25.00 per hour plus mileage. *
Therapeutic Supervision: This is not a punishment. Some parents lack the necessary skills to parent effectively. There may have been some issues such as domestic violence, neglect or sexual inappropriateness which requires a trained therapist to redirect and teach the parent better interventions. This is also appropriate when there has been a lengthy period of separation and there is a need for unification or reunification.  
The payment for this service depends on the provider and in the past has been mostly third party.
FCS has been successful in arranging with therapists to provide services at a reduced cost to assist parents.
Mediation: The advantage in referral to FCS for mediation is that all of our mediators are certified with the Supreme Court and FCS will qualify parents based on a sliding fee schedule. The total cost per hour is $100.00 to be shared by parents. *
Mediation following assessments: Can follow assessments. Intended for cases in which individuals who are motivated to settle but have questions or concerns that require a third party to assist in development of a parenting plan to meet the best interests of their child/ren. This may also be a good choice when a child/ren need to be included in decision making process. The cost is $100.00 per hour to be shared by parents. *
Brief Focused Assessment: "Issue Focused Assessment" responds to a circumscribed legal question that requires judicial action. These assessments can help establish a safe access or parenting plan for the duration of temporary orders. The Brief Focused Assessment may also be used to expedite an answer to a specific area to allow the court to proceed with decision making without further assessment. May be ordered when a case has 2-3 issues requiring a brief assessment of the specific concerns. Examples might be living conditions of the home, review of documentation for medical, educational or employment issues or a need to make observations of parental /child interaction. Average cost is $1,000.00. Additional cost for travel if out of district. *
Parenting Time Evaluation formerly known as Family Screenings or Custodial Evaluation: Evaluations have been requested by the court when it is felt that additional information about families, input from the children and collateral contact information is needed to assist the court in long term decision-making regarding custody. Evaluations are conducted when there is a question about the parties being able to safely and successfully proceed to mediation and when there is a need for an independent third party to outline issues and risks to children with suggestions for case management and resource referral to parents and the court. This process is a good choice when there are allegations of domestic violence, substance abuse, poor supportive relationships or other issues requiring a more comprehensive review. This process includes interviews with parents, collaterals and children if appropriate. Assessments are conducted by a qualified evaluator. Questions related to 32.7.17 are addressed.  A Parenting Time Evaluation is to provide additional information for court decision making, possible referrals and appropriate further evaluation of the case as well as give ample information for a stipulated agreement.  Cost of this service through FCS is $2,000.00. Average number of hours per assessment is 15-20 hours. Additional cost for travel if out of district. *  All evaluators listed maintain their own rates and litigant expectations.  Utilization of FCS rates are conditional based on application for fee reduction and their placement on a sliding fee scale.  FCS does not have this agreement with all of the evaluators listed as qualified.  Litigants using FCS and reduced rates must apply and be approved by FCS.
Effective/Directed Co-parenting: Periodically, there are cases in which the parties need a third neutral person to intervene, giving families direct feedback, educating them, and redirecting them to behaviors that are more appropriate. This process usually involves meeting with both parties individually, then together. Sometimes, meeting with the children or collaterals necessary and helpful and would be determined by the facilitator. Referrals to this process should be made when there are parents with ongoing high conflict and/or repeated submissions for modifications. DCI's are not about attempts to have parents work together but rather enforcing the concerns, safety and boundaries of the parents and children involved. There is a fee of $40.00 per hour per person involved in process.
Family Court Services has a limited budget.
Financial assistance for services will be considered upon submitted application including an affidavit of income and based on a sliding fee scale. Priority given to self-represented litigants.
Family Courts Services Fee Waiver
Parenting Apart Class Schedule:
Class Schedule 2017  – All Classes begin at 6:00 pm  
Class Schedule 2018 – All Classes begin at 6:00 pm
Class locations:                     
Twin Falls County – Theron W. Ward Judicial Building
427 Shoshone Street N.
Twin Falls, Idaho

Minidoka County Courthouse


8th & G Street


Rupert, Idaho

Jerome County Courthouse




233 W. Main




Jerome, Idaho

Blaine County Courthouse




201 2nd Ave. S.




Hailey, Idaho
General Family Courts Information
For a Child Custody Mediator, please contact Family Court Services

For a List of Qualified Parenting Time Evaluators Contact Family Court Services
Early Childhood Development Information:
Sample Orders: